Hellloooooo :)
Hi everyone. I had to take a break.(More on that in a minute). But I wanted to say because of this break, I haven't had a chance to finish reading the book I promised a review on. Hopefully by the end of this weekend.
Next..I had to share a couple pictures of my princess that I had taken with my
new/used camera
. I gotta brag on my little girl. I wouldn't be a good mom if I didn't. LOL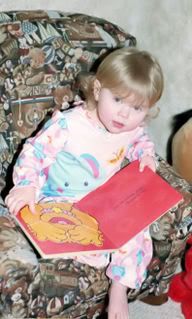 You can especially see in the last photo of her chipped tooth from when she threw a fit at daycare. BTW..So far so good. She is keeping the tooth as of right now..but the dentist said that we cant breathe easy until it has been a year, and that isnt a good guarantee either.
Speaking of trauma....see my next post.